Jezioro Solinskie - zapora - Solina - Photo 1/29
Search pictures
Search on the map
Solina in Poland
49.396 N 22.461 E

New pictures

Widok z zapory na Zalew Solinski
Solina

Rzeka San poza zapora
Solina
Widok z zapory na ladowisko helikopterow
Solina
Add photos
Jezioro Solinskie - zapora - Solina
Results 1 of 29 for photos found on the website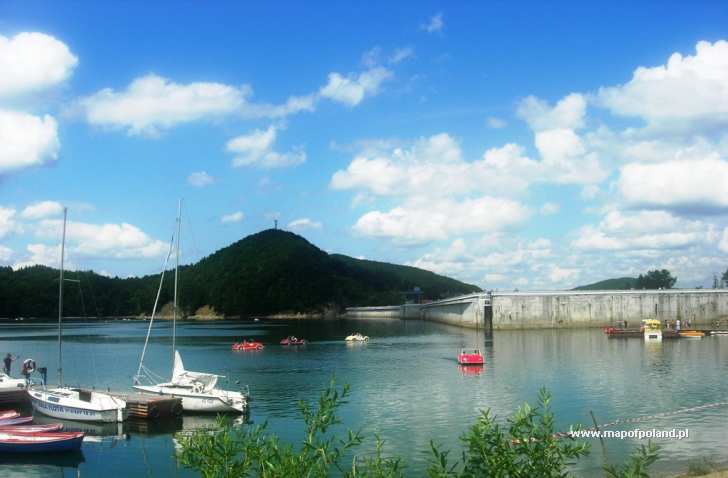 Jezioro Solinskie - zapora - Solina
Jezioro Solinskie - zapora - Solina
Solina photo gallery contains pictures of streets, squares, tourist attractions, churches and monuments. You can search of city Solina from the list or click its icon on the Poland map.
Users can upload their own photos to the gallery. To add pictures of the city Solina on www.odleglosci.pl and www.mapofpoland.net please use the form Add photos.
Tagi: Jezioro Solinskie - zapora - Solina - Photo 1/29 - Solina in Poland, map, city plan, photo gallery, photos, pictures, tourism, accommodation.
All rights reserved © 2008-2015 Firma Delta Tomasz Ćmakowski, the use of the site indicates your acceptance of the
statute
,
privacy policy
and
cookie policy
All materials and photos posted on the site are the property of their authors. Use of photos without the consent of the author is prohibited.